ABOVE: Distinctive Library for South Tulsa Customer: This custom project demonstrates a spectrum of custom cabinetry solutions. Using Alder to create a warm and welcoming 21st century modern library, TCG hand-tooled the cabinet doors, the beveled, tongue and groove ceiling, all of the beaded face trim and shelving. Your cabinetry creation, repair, renovation, and home design dream enjoys a welcome, complimentary, initial consultation. Most bookcase clients have strong ideas about what they want and need. Finding the right team to embrace your cabinetry needs and do it your way is not always easy! Tulsa Cabinet Guy maintains the ideals of true craftsmen/artisans, who work in cooperation with you to determine the most appropriate materials. You, the customer, describes what determines success, TCG is tasked with finding a way to make it happen. This is the foundation of the professional cabinet maker promises at Tulsa Cabinet Guy. Your custom bookcase cabinets have the assurance of our dedication to a time-honored cabinetry trade and pride in craftsmanship!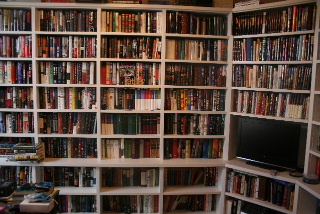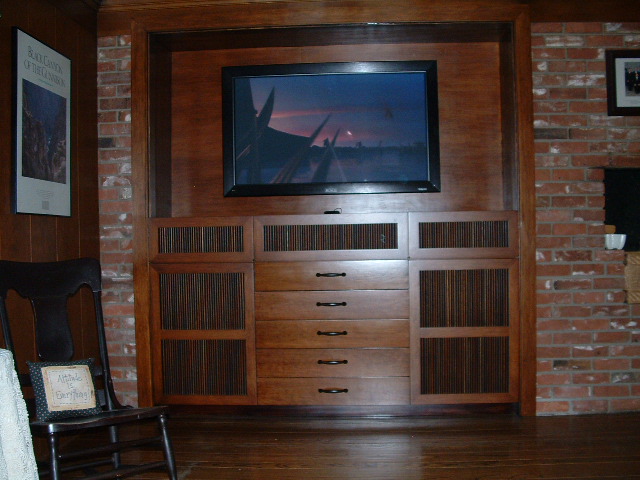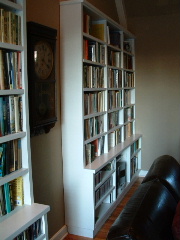 ABOVE: 60" Flat Screen TV and Entertainment Center, Library Shelving and Bookcases like the TCG projects above are cutomized, built-in cabinetry projects for existing homes. Customized installations in existing homes that appear original to the home require expertise, dedication to the customer's desired outcome and skilled craftsmanship.
BELOW: A Secret Passage (or Safe Room) solution designed for one of several Tulsa Cabinet Guy customers who are in the process of building new homes. Discreet passages and safe rooms are increasingly popular for customers seeking to store valuables, retreat during foul weather or even to hide in the event of a possible intrusion. Discerning customers know when they hire Tulsa Cabinet Guy for discreet solutions, they can trust TCG's industry expertise and discretion!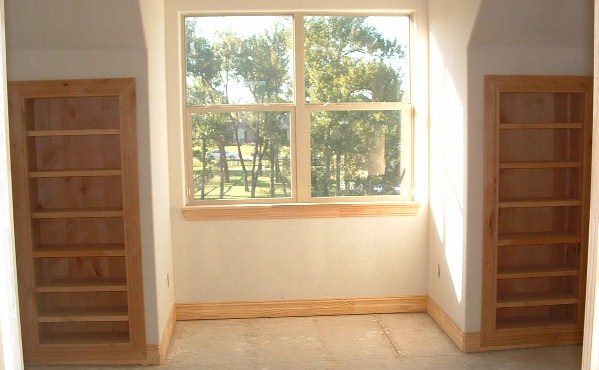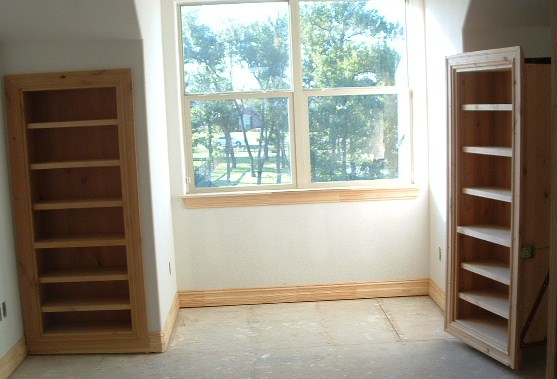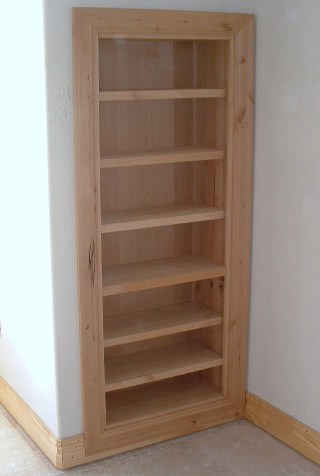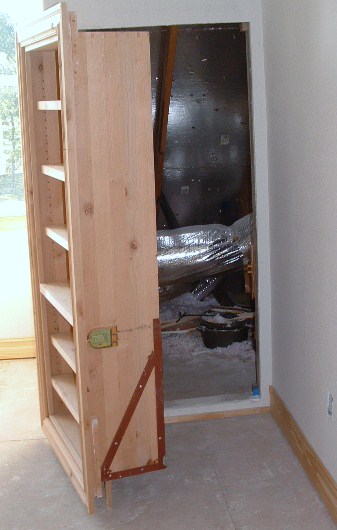 ABOVE: Hidden Passages and Safe Rooms add security to your home in the event of inclement weather or home intrusion. For your home security needs, Tulsa Cabinet Guy would be happy to offer complimentary consultation. The custom cabinetry projects we supply honor your needs professionally and with discretion!